A police officer looks on as a crowd enters the Delimart supermarket complex, which had been burned during two days of protests against a planned hike in fuel prices in Port-au-Prince, Haiti, Sunday, July 8, 2018.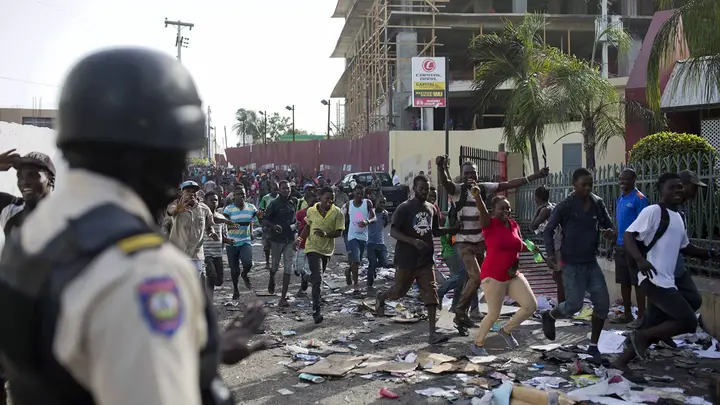 MOSCOW (Sputnik) – A fuel tank explosion in Haiti's northern port city of Cap-Haitien has killed approximately 50 people, the Nouvelliste newspaper reported on Tuesday.
The incident took place on Monday night.